Ch. 46. Coronation to Platinum & the Jazz Wedding
I suppose the biggest event in my early years growing up in Moredun was the Coronation of Queen Elizabeth II. It took place on June 2, 1953, in Westminster Abbey, the thirty-ninth British Sovereign to be crowned there. The Coronation service used on such occasions descends directly from that of King Edgar of Bath in the year 973, and was used until the Coronation of Elizabeth I. Meanwhile, all over the UK people celebrated the occasion with street parties, fairs and dances. Residents of Moredun Park Avenue had formed an association months in advance of the big day, to organize such a neighborhood party for residents of our street. Since we had a small park directly in front of our prefab, it was decided that the primary location of the celebration would be there. On the big day our little park was overwhelmed with people eating and drinking from temporary stalls created from boxes and crates that had been set up. Some were sitting, some standing, and some were dancing to music from a record player that had somehow been hooked up to an electrical outlet. Celebrations including a performance from a magician which had started in the early afternoon went on into the night with fireworks, and the entire day had been a huge success, so much so, that the committee that had been assembled to organize the event, decided that they would continue to meet in order to discuss the possibility of organizing further events and celebrations in the future.
And here we were again, seventy years later in 2022 celebrating her Platinum Jubilee. Although she was crowned in 1953, in point of fact, she officially acceded to the throne a year earlier in 1952, the year her father, King George VI died, when she was in Kenya on a tour of the British Commonwealth. The recent huge nationwide celebrations which took place are so fresh in our collective memory that I feel certain that there's little need to relive them here, suffice to say that the entire country was brought together in a way not seen since those optimistic days following the end of the second world war.
1990s – 2000s
The Studio Jazz Ensemble rehearsed weekly at Pasadena Community College, and I rarely missed a session, usually only for business trips to the UK. This period represented a huge learning curve for me because, although I'd been singing for more than twenty years prior, I'd only ever attempted material from the Great American Song Book on a few isolated occasions, usually as a part of a music catalogue promotion or on some isolated occasion. In the 60s it was Pop, Rock and R&B, early 70s was Jazz-Rock or Jazz Fusion, and after that something that was then called Contemporary Rock, and more recently in the 90s, Modern Rock! After nearly three years with Dirk at PCC, he was offered another job, Head of Jazz Studies in the music dept. at College of the Canyons in Santa Clarita and would be transferring the class to that location. He asked me to move with him and, although I hesitated at first because of the 36-mile commute, I was really flattered that he had asked, not to say grateful for what I'd learned from him, so I pondered the matter for say, five or ten minutes and expeditiously decided to make the move. I remained with the band for a further ten years, playing at such venues as The California Club, LA; St. Clare of Assisi Church Annual Barbeque, Canyon Country; 1000 Trails, Soledad Canyon, Acton; Performing Arts Center (COC), Valencia; Elks Club, San Fernando; Honor Grove, Valencia; Elks Club, Canyon Country; Arts Council. Hollywood; Mountain Gate Country Club, LA; Sunland Park, Sunland; and Cherry Blossom Festival, Barnes Park, Monterey Park.
In the latter years, I had discussed the possibility of forming a combo with one or two of the band members for the purpose of working hotels, restaurants and clubs in and around Los Angeles. While nothing came of it for some time, eventually I did get together with a couple of the players together with two other musicians with whom we started rehearsing. Our first gig was at either Lunaria in Beverly Hills or Brits Pub & Restaurant in Pasadena, I don't remember exactly which, but we played at both of these venues a few times in the first year or two. In an effort to market ourselves more widely we recorded a four-track demo in Castle Studios in Northridge, and on piano was Chris Keefe, Javier Vergara, Tenor Sax, Emile Chiaberi, Bass and Brian Newbury, drums. I had some demo CDs made and started running around town dropping them off at potential venues along with info on the group including the scope of material. On two or three occasions Chris sent last-minute subs when he couldn't make the Brits gig and in most cases it worked out well enough, however, on one occasion a player turned up claiming that he was actually a drummer. If that sounds strange, it was, and the guy was even stranger. He wouldn't stop talking, almost as though he were trying to sell himself without having to play anything. It was difficult getting him to shut-up and focus while we tried to run through a couple of tunes before we were due to start. All was revealed when he was presented with some charts. He couldn't read music! When I asked him how he thought he'd be able to pull this off, he claimed that no one told him that there would be a singer and that there were arrangements. He thought he'd be busking, playing by ear; and that, apart from attempting a couple of vocal standards, was in fact what happened. It was largely an evening of sub-mediocre instrumentals at best. I think it was the following week when yet, another, last-minute sub showed up. I was getting really tired of this. I mean, Chris lived in Long Beach and getting to Pasadena, 32 miles away, during the rush hour wasn't easy, but we were trying to get this project off the ground and there was no way this was going to work unless something changed. And that night, it did! The 'sub' (substitute) turned out to be a young guy who was about to complete his Masters' Degree in Jazz Studies at Calarts (California Institute of the Arts) in Santa Clarita. As soon as he sat down at the keyboard and started loosening up, we knew we were in for a different experience that evening. It all came together beautifully, and we went on to have a really enjoyable and successful evening. It didn't take long for me to ask him if he might be interested in joining our little combo and writing some arrangements for me. To my utter astonishment, he agreed, and the group continued our weekly sojourn at Brits for several months.
But before all of this movement, another evolvement was taking place in my life, specifically the transition from my four-year season as a widower, to that of married man once more. I had met someone online who I'd been seeing for some eighteen months, and we were married in March 2004. The ceremony took place at the Episcopal church she had introduced me to – I was Roman Catholic until then – and where we still attend, The Church of Our Saviour in San Gabriel, and the officiant was the then rector, the Rev. Canon Denis O'Pray. Chitra, my fiancé created the ceremony based on text from the Scottish Episcopal Church, one biblical passage featuring the "cairn" as a "marker" on a trail in the sense of travel and arrival. 'Be Thou My Vision', the Celtic hymn was featured, Chitra's acknowledgement and welcome to the large Scottish/Irish contingent in attendance, as was her embrace of my late wife, Mary, and the large number of her family who were here with our three children. John Massie, former pipe major in the Glasgow (Scotland) Police Pipe Band, piped my new wife and I out of the church to the 15th century ballad, 'Ho-Ro My Nut Brown Maiden'. I often wondered what percentage of our guests were aware of the perfect aptness of that tune played as an anthem for our union. As he reached the patio, John continued playing as the assembly filed out of the church and mingled, enjoying wine with cheese snacks while the photographer busied himself in the crowd, prior to everyone filing into the hall for dinner.
There were close to two hundred guests in attendance many from overseas and several others having travelled from between 12-15 US States. Our reception was held in the brand-new church hall, later to be named Cleaver Hall and, although I had recently left Dirk Fischer, he nonetheless brought the 20-piece orchestra to play at our reception and I was able to perform four songs accompanied by them. As the band packed up for the evening, the dancers transitioned from waltzes and foxtrots to salsa, jive and disco with the help of a DJ who took over music responsibilities. We had a very successful and memorable day with a beautiful ceremony, enjoyable reception with a variety of cuisines, and a fun evening of music and dance, thanks in large part to the organizational skills and hard work of Chitra, together with the help of friends and family.
Gary Fukushima's joining our fledgling jazz group as my Musical Director – if that doesn't sound too grandiose – marked the beginning of a near ten-year partnership during which he directed and co-produced three albums which we released during that period, the first of these being "A Scot in L.A.".
Coronation 1953 to Platinum Jubilee 2022.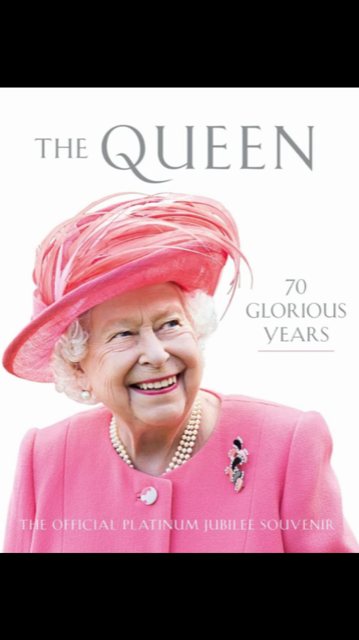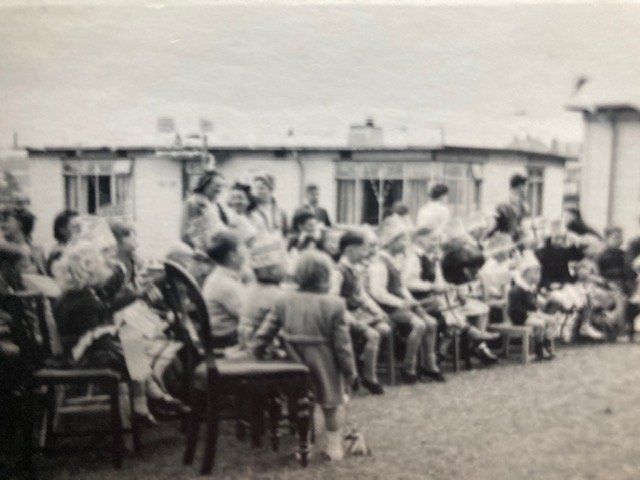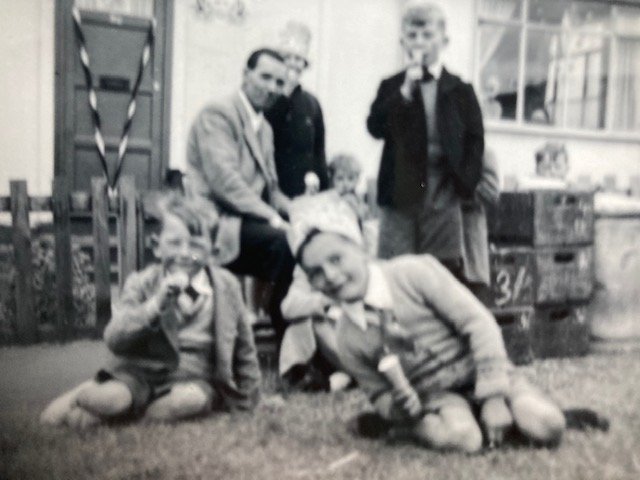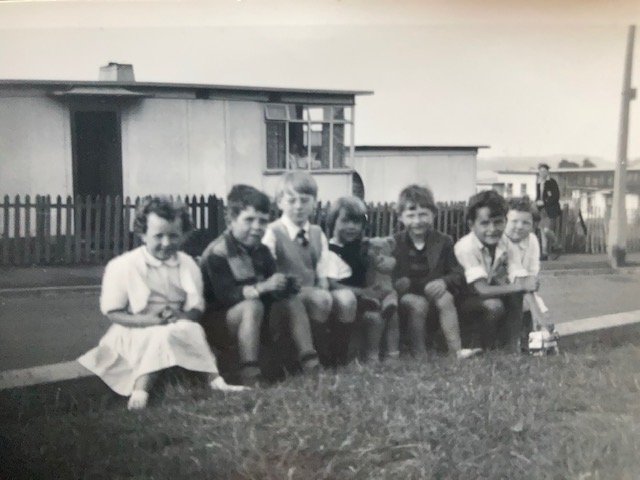 March 27, 2004
Church of our Saviour, San Gabriel, California.